Ringmer AERIALs AND SATELLITEs
Experienced Reliable Local Satellite Dish and TV Aerial Installers
Domestic, Communal, Hotel and Commercial Solutions
Maintenance and Installation Throughout East and West
Sussex
TV Wall Mounting - Freeview Tv / DAB and FM Aerials - Freesat / SKY and European Satellite Tv Services Installed and Fitted by Qualified Local Engineers

Ringmer Freeview TV services.
Ringmer Tv Aerial Installations.
Ringmer Radio Aerials Supplied and Fitted.
Ringmer Antenna Repairs.
Ringmer Aerial Removals.
Ringmer Freesat TV Services.
Ringmer SKY Q and SKY HD TV Services.
Ringmer European Satellite Dish Services.
Ringmer Satellite Dish Installations.
Ringmer Satellite Dish Repairs.
Ringmer Satellite Dish Removals.
Ringmer Tv Wall and Ceiling Mounting.
Ringmer Tv and Radio IRS DSCR Distribution.
Ringmer CCTV Home and Office Security.
Ringmer Multiroom Coax Tv Cabling Services.
Ringmer Cat 5e and Cat 6 Ethernet Cabling.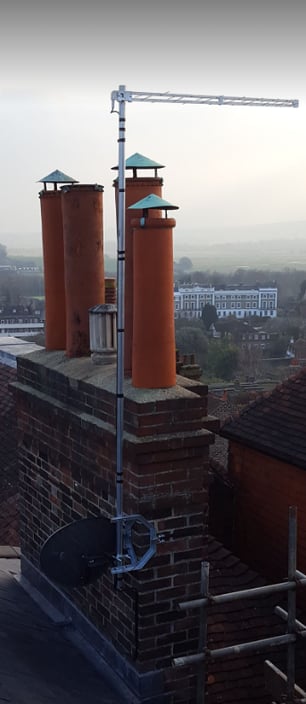 RINGMER FREEVIEW TV AERIALS
supply and fit new Freeview/ Youview digital TV aerials as well as a variety of aerials for receiving DAB also FM radio signals. We stock a range of aerials covering the complete UHF spectrum testing for the best optimum signal reception by using a high-quality digital spectrum meter, if required, we will boost the signal reception by the means of installing a setback amplifier or masthead amplifier with a separate power supply to help boost week or poor signal reception. Our van is always equipped with stock ready for any job ranging from upgrades to resolving any signal reception problems that your existing system may be suffering from. We always supply high-quality stock and CAI compliant aerials.
RINGMER FREESAT SATELLITE TV
We have a variety of satellite dishes and LNB's available in stock for satellite repairs if need be. Our standard satellite dish installation consists of a 43cm satellite dish with quad LNB included (offering four points of connection). We also stock Octo LNB's (offering eight points of connection), which are used for all satellite TV services I.E. SKY, Freesat and European TV. We also stock satellite dishes made from a variety of materials such as fibreglass, aluminium, and steel, depending on where you live in Sussex these may suit your needs better. We test for the best optimum signal reception by using a high-quality digital spectrum meter, then advise you where the best possible location and position will be for installing the new satellite dish, which is either to an external sidewall of your chimney stack.
RINGMER TV WALL MOUNTING
We supply and fit TV brackets ranging from fixed, fixed with tilt, full motion and ceiling brackets, the TV brackets we supply are universal in design, which means standard fitment suitable for all brands of TV's, large or small in size. installations suitable for all environments. Once the TV bracket is installed we then mount the TV, fully configuring all features, for example, TV channel tuning, network connectivity, smart apps, catch-up TV, Netflix and Amazon Prime and so on, making sure that the TV and bracket are securely fixed and ready for use.
RINGMER IRS / DSCR COMMUNAL TV AND RADIO DISTRIBUTION
We offer installations of IRS (integrated reception systems) which provide the capability of distributing multiple signals received of all types/ source for example- TV (Freeview, Freesat as well as European TV and radio to multiple outlets throughout or communal building. all that's required is a good working digital TV, DAB or FM aerial and satellite dish. By installing an IRS system there is no need for multiple cables to be installed to each and every point, although SKY HD+ or Freesat+ does require two cables to every point allowing the feature of recording one channel whilst watching another, making it the most suitable solution for distribution any property.
RINGMER CCTV SECURITY
We have multiple systems available for installation, ranging from basic 1x 1080p camera system up to systems with 32x cameras we install to made measure Ethernet or coaxial cabling, suitable for all branded CCTV systems, or if the cabling provided is not adequate for the job. The CCTV systems we offer can record internally to hard drive, or we can set up a remote offsite recording for which provides backup to cloud storage. New CCTV systems also have/ provide the ability to be connected to mobile phones and tablets (Android and iPhone) and many computers desktop or laptop and lastly your living room TV if you wish, giving you remote viewing from anywhere you wish, peace of mind where ever you are.
Ringmer TV, Dab and FM Aerials also UK and European Satellite Dishes